We handle everything from comprehensive family eye exams to treatment of eye diseases. Dr. Patel specializes in all things related to contact lenses, and devotes time to continued contact lens research for the major brands. We administer contact lens examinations and fittings for complex contact lenses, square lenses, difficult corneas, and post-surgery fittings. After hours appointments are available for eye emergencies, corneal abrasions, and foreign body removals.
From our office in Jacksonville, Eye Elements Eyecare Associates serves patients from Jacksonville to St. Augustine and elsewhere in North East Florida. Schedule an appointment today! If you have a moment, please give us your feedback about our site and your experiences with our practice.
Jacksonville Optometrist & Eye Care
Eyes are important indicators of overall health, and comprehensive eye care goes beyond a prescription for glasses or contact lenses. At Eye Elements Eyecare Associates, we take the time to get to know you, your eye care history, and your vision needs. Our optometrist provides the expert care, advice, options, and follow up you need to new and existing patients.

Dr. Manish C. Patel, OD has been awarded as a top Optometry practice, Jacksonville's Best Optometrists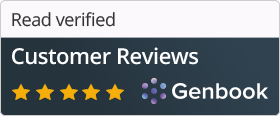 Dry Eyes Disease is
caused by; aging, heavy computer usage, medications, diseases,contact lenses and other causes.
An estimated 59 million Americans suffer from Dry Eyes Disease. The most commonly reported symptoms are; irritated, gritty, scratchy, and a burning sensation. Fortunately Dry Eyes Disease is treatable, and Dr. Patel is happy to walk each patient through the treatment options available.
Schedule a Dry Eyes Appointment or learn more about Dry Eyes
Eye allergies are one of the most common chronic diseases with around 20% of the population being affected. The symptoms include red and itchy eyes, tears and watery eyes, and in some cases blurred vision and light sensitivity. Dr Patel will provide the right treatment options for your needs, which means you no longer need to suffer the discomfort from spending time outdoors or the change in seasons.
Get relief Book and appointment with Dr. Patel or learn more
Testimonials
★ ★ ★ ★ ★ Jul 1, 2016
"Awesome staff! I was overdue for glasses and having some issues with floaters. I was able to get a same day appointment and was seen within 15 minutes of arrival. Dr. Patel was very thorough and friendly and answered all my questions. When i left, I felt confident about my eye health. But I think what sealed the deal was the incredible staff! The receptionist was very nice, and another was able to pick out the best glasses for me before I even saw them! So friendly and encouraging!!"
Customer since June 2016
★ ★ ★ ★ ★ Jun 29, 2016
"Love this place! I've been going here for about three years and I love it. Dr. Patel and his staff go out of their way to explain each procedure so that you know exactly what is happening and understand why. The receptionist are also super helpful. It's also really easy to schedule appointments."
Customer since April 2015
★ ★ ★ ★ ★ Jun 28, 2016
"Dr. Patel Rocks! Dr. Patel is absolutely wonderful and his staff are very friendly and helpful. He was very thorough and explained everything to me. An absolutely wonderful experience."
Customer since June 2016
★ ★ ★ ★ ★ Jun 23, 2016
"Awesome work! Dr. Patel is absolutely wonderful and his staff is extremely helpful. Dr. Patel explained a lot including other steps to help me keep my eyes healthy."
Customer since June 2016
★ ★ ★ ★ ★ Jun 21, 2016
"Great doctor and outcome! Dr. Patel is very professional and courteous during the eye examination. He provides me with different options and worked with me to have the best contact lens in terms of prescription and size. The best doctor I have met. I highly recommended."
Customer since January 2015
★ ★ ★ ★ ★ Jun 4, 2016
"Great doc and great staff! Very happy with overall experience. I wil recommend this office to anyone. Doctor Patel takes time to explain all the options and works with patient until patient is satisfied with the outcome."
Customer since May 2016
★ ★ ★ ★ ★ Jun 2, 2016
"Exceptional Service! Dr. Patel and his staff are wonderful. I have been with him for a long time. I would never change. I would send any one to Dr. Patel!!!"
Customer since February 2015
★ ★ ★ ★ ★ May 23, 2016
"Exceptional visit! I visited Dr. Patel at Eye Elements for the first time on Saturday, May 21, 2016. I found Dr. Patel to be incredibly professional, knowledgeable, a great listener, who provided a very thorough examination and made me feel very comfortable. The facility is immaculate and the receptionist very courteous and helpful. THANKS for a great visit."
Customer since May 2016
★ ★ ★ ★ ★ May 22, 2016
"Great experience! Doctor is very knowledgeable, great listener, caring, answers all questions. We will definitely refer to friends and return for yearly exams."
Customer since May 2016
★ ★ ★ ★ ★ Apr 21, 2016
"Great place! Very happy I went. Dr. Patel was very knowledgeable and made me feel very comfortable. The staff was welcoming and helpful. When trying to choose frame for my glasses, they were patient and informative."
Customer since April 2016
★ ★ ★ ★ ★ Apr 18, 2016
"Great Staff!! This was my second visit to this office for a standard contact lens exam. They are very considerate of your time and needs. Everyone there was on point with helping and taking care of exactly what I needed! The doctor answered all of my many questions and took as much time as I needed! Nothing felt rushed or uncomfortable and the fact that it was a last moment appointment and they took such great care of me just topped the entire visit off!! THANKS!!"
Customer since April 2016
★ ★ ★ ★ ★ Apr 12, 2016
"Highly Recommend! I went to Dr. Patel at Eye Elements for my very first eye exam. He was very informative and made sure I understood everything that was going on throughout the eye exam and with my eyes, making me feel relaxed. They were even great helping me pick out the perfect frames, explaining my face shape and what would look best. For it being a Doctor's office, I can honestly say I enjoyed my time there and would definitely recommend them to anyone looking for clean, caring and professional eye care."
Customer since April 2016
★ ★ ★ ★ ★ Mar 19, 2016
"Dr. Patel and employees are the best. I would refer everyone there, he is the best. The front desk is always helpful and friendly."
Customer since March 2015
★ ★ ★ ★ ★ Feb 24, 2016
"Dr. Patel and his team are the best! I refer everyone I know there. They are very accommodating and are always friendly when I go in. They all know me by first name like CHEERS!!"
Customer since January 2015
★ ★ ★ ★ ★ Feb 24, 2016
"Dr. Patel takes the time to ask questions and ensure that you walk away with answers to any questions you may have. Both Dr. Patel and his staff are very professional and friendly."
Customer since February 2015
★ ★ ★ ★ ★ February 2016
"Dr. Patel and the staff are really knowledgeable and provide excellent service. Eye Elements also has convenient hours of operation."
Customer since April 2015
★ ★ ★ ★ ★ February 2016
"Been going here for over 6 months everyone is very friendly and helpful. The doctor is esspecially nice and is willing to talk with you about any problems you may have. Fantastic place I would highly recommend."
Customer since October 2015
★ ★ ★ ★ ★ January 2016
"This was my second exam with Eye Elements in 2 years. The doctor and staff are always very friendly and informative. They make recommendations based on what you can afford and are not "salesy". I am very happy with my service and cannot wait to get my new glasses."
Customer since August 2015
★ ★ ★ ★ ★ January 2016
"I have been visiting Eye Elements for 3 years. The quality of service has been consistently superb. Will definitely continue to visit them for the eye care needs for myself and my family."
Customer since January 2015
★ ★ ★ ★ ★ January 2016
"The staff at Eye Elements is not only professional, but truly friendly and concerned about my eye care. Dr. Patel always makes me feel like he will determine the best prescription for my contacts, and that he is not in a rush when I have questions. I really feel like I am visiting a friend, not just a doctor. I highly recommend Eye Elements to all."
Customer since December 2014
★ ★ ★ ★ ★ January 2016
"I went in just ask questions and Joslyn was so helpful that I actually stayed, waited for an exam and purchases new glasses! Dr. Patel did an excellent job and provided a lot of helpful information!"
Customer since January 2016
ACUVUE®‎ Moist Multifocal